You can watch the most beautiful view of Antalya in Falez park 2 located on Lara street. There are walking areas and cafes and restaurants with very beautiful views in the park. In Falez park 2 located in the city center: you can take beautiful photos, take a walk in the fresh air or have a drink while enjoying the scenery. You can also watch the sunrise and sunset in the park.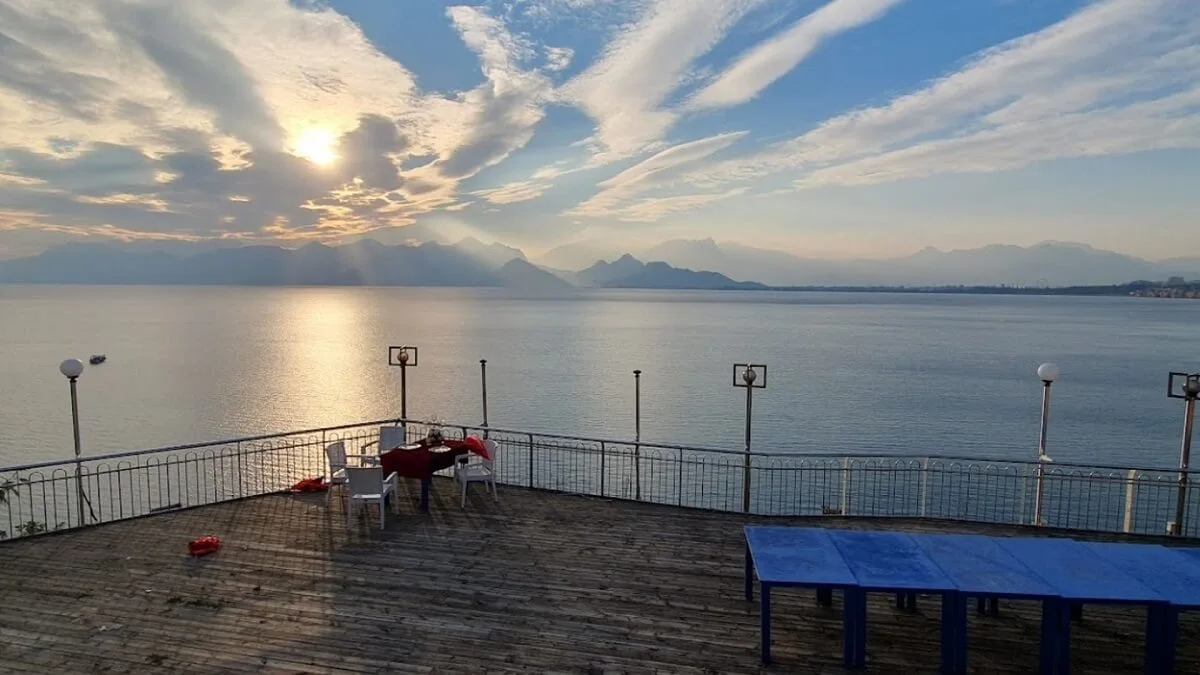 Falez Park 2 – Scenery and Walking in Antalya
If you want to have a pleasant Antalya holiday , you can visit Falez Park 2 and witness the unique view of Antalya and take beautiful pictures. The park draws attention not only with its nature, artificial pools, opportunities and activities, but also with the Düden Waterfall at the end.
This park, where the unique beauty of plants and trees with vibrant colors come together, offers an unforgettable view that is highly appreciated by many. Artificial pools in the park and carefully tended flowers also have a very pleasant and peaceful appearance. Here you can take various nature photos.
You can engage in various activities in the park, such as hiking and cycling. You can watch the Mediterranean and the sunset in the park. 
If you wish, you can go down the stairs leading to the sea and swim in the cool waters that offer a magnificent view. Since the park is located in a central area, there are several places such as cafes and restaurants on the opposite lane of the park. In addition to these places, there are restaurants and cafe-like places that offer the unique view under your feet within the borders of the park.
Cafes and restaurants located inside and outside the park have very beautiful views. You can have a pleasant time with your friends or family while enjoying the view.