Konyaalti
The World's Biggest Tunnel Aquarium – Antalya Aquarium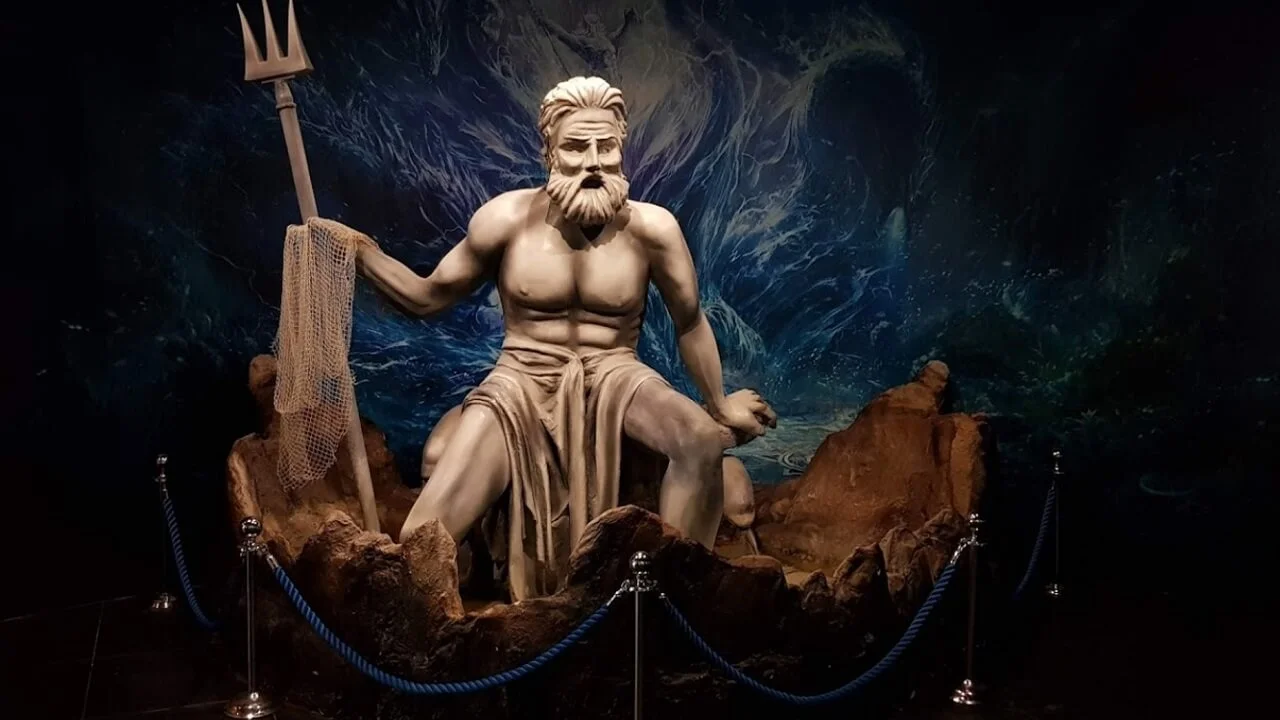 Antalya aquarium is one of the places where you can do many different activities. Antalya aquarium has the world's largest tunnel aquarium and is among the top 5 most visited places in Turkey. Antalya Aquarium is among the first stops of domestic and foreign tourists visiting Antalya.
Opened to visitors on August 15, 2012, the aquarium has a length of 131 meters and a width of 3 meters. There are many types of fish in the Aquarium, which was completed in just 260 days. The aquarium, which is popular in terms of places to visit in Antalya, is among the top 5 places visited by domestic and foreign tourists in Turkey.
You can explore the underwater world in the world's largest tunnel aquarium.
Antalya Aquarium Activities
Antalya Aquarium activities are quite numerous. If you want to have a wonderful and unforgettable holiday, you can not only visit the aquarium, but also participate in various activities that the aquarium offers for you. 
Not only does it open the door to the fascinating underwater world for you, but also makes you a part of this world, Antalya Aquarium offers many activities such as fish feeding. If you wish, you can have the experience of feeding fish with a bottle.
Antalya Aquarium Daily Activities
The aquarium offers 3 different activities as a daily activity. These activities include bottle feeding small fish as well as stingray and shark feeding. Other than that, music: You can listen to the violin sounds of experienced artists in Antalya aquarium.
The timing of the shark feeding event varies. If you want to participate in the shark feeding event, you should call the aquarium customer service before the aquarium tour. You can do a unique activity such as feeding sharks according to the set time.
Feeding stingray fish: if you want to have a different experience, you can join this event. There are stingray fish of different species in the pool.
If you want to do an activity that is both interesting and fun, the bottle feeding activity offered by the aquarium may be just the activity for you. There are koi fish in the waterfall in the Thematic Aquariums section of the aquarium. Feeding these fish is an interesting activity, as it is quite interesting that fish can be fed with a bottle.
The event is held between 10:00 and 19:00. In this event, which is held for a certain fee, a limited number of mixtures specially prepared for fish are filled into feeding bottles before the event. It's up to you to taste this unique experience.
Antalya Aquarium Entertainment
Offering many activities from weddings to birthdays, from marriage proposals to exhibitions, Antalya Aquarium also offers unlimited entertainment. These possibilities are:
Snow World & ice Museum

Wild Park

Face 2 Face Wax Museum

XD Cinema

VR 360

Sea Gift
Snow World & ice Museum: It has an area of ​​1500 square meters. In the snow world part of the aquarium: real snow and ice are obtained by some methods. At night below zero degrees: the water sprayed by the machines freezes and turns into snow.
Summer temperatures in Antalya reach up to 40 degrees. You can have fun with natural snow in the aquarium. You can consume a variety of hot foods and drinks in the Snow Cafe, which is located in the ice world and has a cottage appearance. This cafe also hosts special events. For special events, you should contact Antalya Aquarium customer service.
Wild Park: Wild park, on the other hand, is a zoo supported by terrariums designed to be realistic with many natural formations from deserts to forests. There are special sound systems in the park. These systems reflect the sounds of many environments from caves to deserts in a very realistic way. Many realistic sounds are among the projected sounds, from the clicks in the cave to the monkeys crawling in the trees, from the lakes to the animals making noises in the bushes.
Animals collected from all over the world are exhibited using terrariums. You can see the world's most venomous snake species, the most dangerous scorpions, the biggest frogs, and the biggest spiders in more than 70 thematic terrariums.
Face2Face wax museum: Located on the terrace floor of Antalya Aquarium and having an indoor area of ​​1000 square meters, Face 2 Face wax museum allows you to take selfies with specially made sculptures of celebrities who left their mark on world history. There are 50 different movie characters such as Snow White and Harry Potter produced with silicone injection technology in the museum.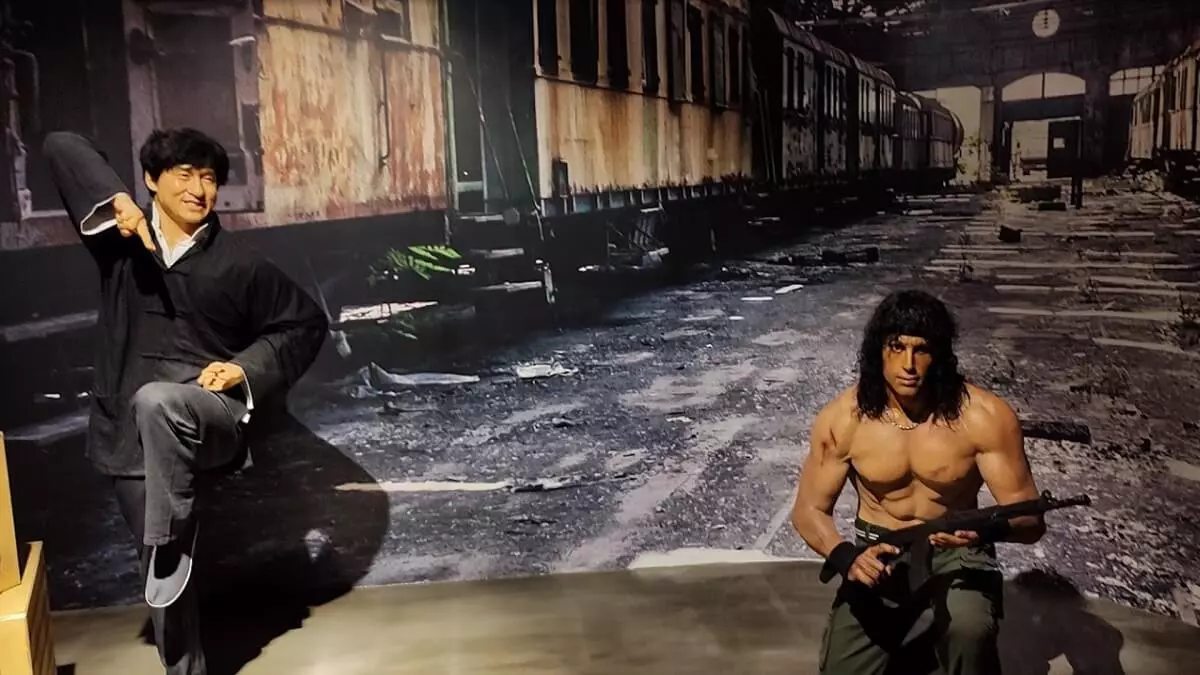 Oceanride XD Cinema: Apart from watching the realistic underwater world, you can witness many things. Using the latest technology, the underwater world is projected in 3D. You can watch whales, turtles, sea lions and sharks. Moving seats and effects are quite impressive.
Sea Gift: It is the aquarium's gift shop. It offers many souvenirs that you can buy both for your loved ones and for yourself. At Sea Gift, which is open 7 days a week, you can buy souvenirs that will make your trip to Antalya Aquarium unforgettable.
VR 360: You can explore Antalya, the holiday paradise, and its surroundings from wherever you are. From Pamukkale to Cappadocia, from the Ancient City of Myra to Aspendos, you can visit many remarkable and popular touristic places in 5 minutes with the Flying Carpet.
Exhibition space: In the exhibition area of the aquarium, you can see paintings that appeal to many different people. Some of the paintings in the exhibition area are made by professional painters. In some pictures: These are the pictures drawn by the students in the painting activities organized by the aquarium management.
Antalya Aquarium Themes and Sections
Antalya Aquarium, the world's largest tunnel aquarium, is divided into 40 different themes. You can start your aquarium trip by visiting the Indian Ocean, Red Sea, Atlantic Ocean and Pacific Ocean themes respectively.
On the left side of the aquarium are the large cylinder aquarium and the small aquariums. There are fish species found in Antalya and its surroundings in these aquariums.
Antalya Aquarium Visiting Hours and Days
Antalya Aquarium is open to visitors 7 days a week. You can visit the aquarium between 09:30 and 20:00. 
Information
The aquarium, which is liked by many people, offers many opportunities to the visitors. Free wheelchairs for those who have difficulty walking, wide corridors where baby carriages can be used easily, and baby care rooms.